Mohammed Loukili (PhD candidate, 2021-)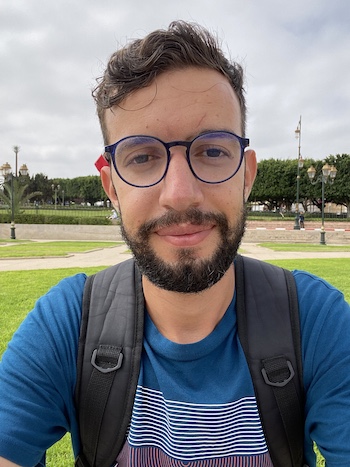 mohammed.loukili@dipc.org
Current research
My research consists of using computational chemistry to explore cycloadditions and organocatalysis high pressure.
First, we will be using the XP-PCM method to look into the effect of pressure on cycloaddition reactions and study the possible violation of the Woodward-Hoffmann rules.
Second, we will look into interesting organocatalysis systems in order to evaluate the effect of pressure on the obtained stereoselectivity.
Finally, we will experimentally verify interesting predictions from calculations.
Education
| | | |
| --- | --- | --- |
| MS, Molecular Organic Chemistry | Sidi Mohamed Ben Abdellah University (Morocco) | 2019 |
| BS, Physical Chemistry of Materials | Sidi Mohamed Ben Abdellah University (Morocco) | 2017 |